INDEPENDENT NON-EXECUTIVE DIRECTOR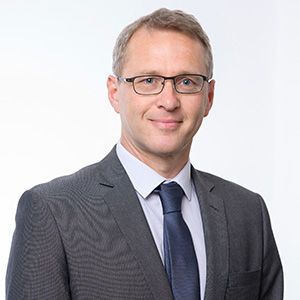 Darren Bagnall
Indepentdent Non-Executive Director

Professor Darren Bagnall is the Dean of Engineering and Macquarie University and Director of the Sustainable Energy Research Centre at Macquarie University. His previous roles include Head of the School of Photovoltaic and Renewable Energy Engineering and UNSW, Chair of the UK Solar Energy Society and Associate Editor of the Solar Energy Journal.

As Dean of Engineering, Darren leads a large team of academic researchers and educators working across most engineering disciplines including Electronic and Electrical Engineering, Mechanical Engineering, Civil Engineering and Engineering Management, in this regard Darren is engaged in a broad swath of Engineering concerns. His team leads the SmartCrete Cooperative Research Centre (CRC) and are participants in the SmartSat CRC and Blue Economy CRC.

As Director of Macquarie University's new Sustainable Energy Research Centre (MQSERC), Professor Bagnall maintains his long-standing research interest in solar energy and photovoltaic devices. Professor Bagnall has produce over 150 Journal Papers including work that describes photonic advances in solar cell technologies and a series of papers on power-optimisation topologies for solar array design. He is co-author on a number of patents that seek to exploit hydrogenation as a means to improve and maintain the efficiency of solar cells.

Professor Bagnall holds a degree in Electronic Engineering (Salford, 1989) and PhD in Photovoltaics (Salford, 1995). He is a member of the Institute of Physics and the Institute of Engineering and technology (IET).